Masterclass on 'Imagining India'
In the era of climate change
Switching up from my usual routine, here's a bit of propaganda. I am going to be teaching an eight week online seminar on Imagining India in the era of Climate Change. It's ready for registration. It is going to be free, fun and fierce. Free both as in freedom and as in beer, if you know what that means. If that's good enough for you, go right ahead and 👇🏾
Do share this announcement widely. Need more info? Read on.
What's this seminar about?
India faces a turbulent future in the 21st century.
We have a large, young population with mounting aspirations.

We have enormous challenges with governance.

We are a deeply unequal society with any number of caste, communal and gender challenges.

We are running out of air, water etc - i.e., the very basic necessities of life.
Every single one of these is a wicked problem on its own, but together, we have a real tangle of wickedness.
That's not all, for India isn't an isolated kingdom. We are fully embedded in the global economic system and subject to all its uncertainties, as the COVID19 crisis is reminding us every day. Beyond the pandemic, automation will likely disrupt most white-collar and blue-collar professions. Finally, there's climate change and ecological trauma which will unleash fire and fury at a scale humans have never experienced. Many parts of India are predicted to be too hot to be inhabitable, many others will be flooded.
I believes that collective wisdom is the key to addressing these challenges, or as we like to say → only wicked minds solve wicked problems.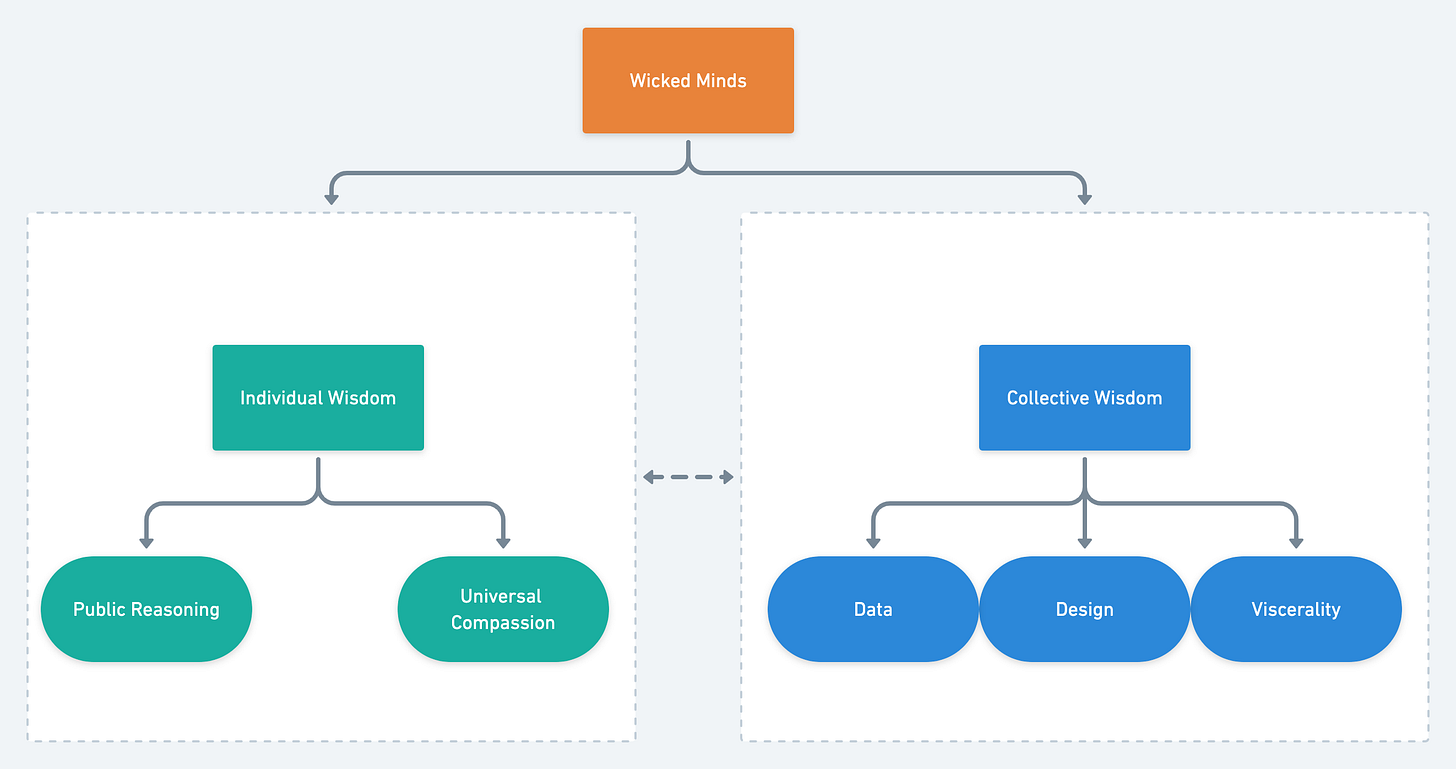 How can India thrive in this turbulent era?
That's the question driving this eight-week course. Not just survive, but thrive. Note how the question merges the personal and the political. It's possible to future proof your life and career from robotic disruption or erratic climate risks, but there's absolutely no chance of doing that alone. Either we swim together, or we sink alone.
Structure and Design of the Course

How can we move from an "I" mindset to "Ours" Mindset?
This 8-week course will expose you to the skills and mindsets needed to be a wicked mind in the Indian context. We will take you through the arc from I → We → Us → Ours, alongside ideas from philosophy, design and technology that will help you think better. We will also add a strong serving of speculation to help you imagine the future you want to live in and help make that real. Finally, it will expose you to our purpose-built tools for collective wisdom such as the Sensome.
Who is it for, when will it be held and how much does it cost?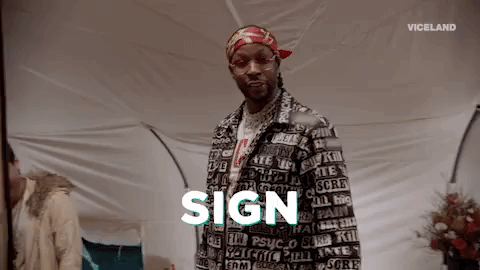 If you want to explore and investigate ways of solving India's wicked problems, then it's for you, independent of your background or current position, we are particularly interested in an inclusive and diverse group. The weekly sessions will begin on 3rd Nov 2020; 7:00 PM IST, 8:30 AM EST most weeks - we may tweak the timings of some of the guest sessions based on our guest lecturer's constraints.
November 3rd is a week from tomorrow.
Registrations close on 30th Oct (Friday). The course will be conducted over Zoom.
Interested? Then 👇🏾
Also, please do share this announcement in your networks